A small number of people with kidney disease develop kidney failure and need dialysis or kidney transplantation.
Medical evidence shows people survive longer and feel better if they have a kidney transplant sooner rather than later.
There are two ways a kidney becomes available for transplant. The most common is when someone dies and their kidneys are healthy so they can be given to someone else.
The other is when a living person chooses to donate a kidney to a relative or friend, or as a gift of life to someone they do not know (altruistic kidney donation).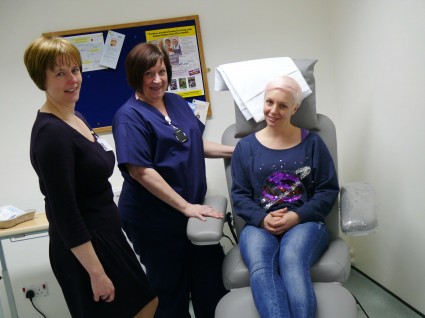 The renal unit's living kidney donor team of dedicated doctors and nurses help prepare patients for kidney failure and transplantation and a dedicated new clinic has been set up to make the process more helpful and efficient.
In 2018, 37 patients from our unit had kidney transplants – 16 from those who died and 21 living kidney donations (from spouse/partner, brothers, sisters, mums and dads, sons and daughters, friends and altruistic).
This is a significant achievement and a tribute to the team's hard work and effort in helping and supporting patients and their families through the process.
People needing a kidney transplant are asked to talk to their friends and relatives about living kidney donation and anyone considering donation talks to a specialist transplant nurse. Not everyone can be a kidney donor and potential donors visit the unit, learn what being a kidney donor means and have health tests.
If you have a friend or relative affected by kidney disease and would like to know more about living kidney donation please contact sister Joanne Ashton on 01642 854732.
For more information on joining the organ donor register visit the Yes I Donate webpage.