Welcome to James Cook
The James Cook University Hospital in Middlesbrough is a regional major trauma centre and tertiary hospital.
We provide 37 different specialties all on one site – delivering world-class cancer, cardiothoracic, spinal, renal, cochlear implant, neurosciences, gynaecology, vascular and urology care for patients across our region.
Our 24-hour emergency department houses the major trauma centre for Durham, East Cleveland, Tees Valley and North Yorkshire and includes a separate area for children and young people.
Our floodlit helipad means we are one of only a few hospitals in the UK that can receive helicopters day or night.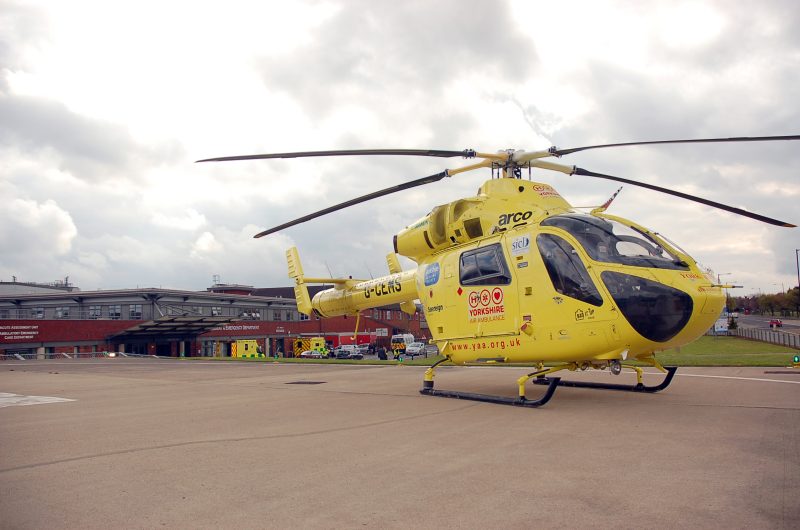 Cutting edge procedures
We brought robotic surgery to Teesside in 2014 and are now proud to have three surgical robots revolutionising surgical treatment across a number of our specialties.
Our revolutionary robotic exoscope allows neurosurgeons unprecedented 4K-3D views of the brain and spine during surgery.
We provide state-of-the-art cancer treatments such as stereotactic ablative radiotherapy (SABR) which can deliver very high doses of radiation to tumours with extreme accuracy.
Our heart unit is recognised as an international flagship site for a specialist heart procedure called TAVI (transcatheter aortic valve implantation) which replaces narrowed heart valves without the need for open heart surgery.
In 2021 we opened two state-of-the-art laparoscopic operating theatres with advanced imaging technologies and expanded our stroke service to increase provision of the most advanced blood clot removal techniques.
Delivering more than 4,400 babies a year
Our maternity teams deliver more than 4,400 babies a year in our purpose-built delivery and low dependency suites. Fetal medicine and high dependency delivery referrals are accepted.
The hospital has a regional tertiary neonatal intensive care unit and supports a neonatal transport service. Any babies born at the Friarage Hospital requiring intensive care are transferred to this unit.
State-of-the-art-technology
James Cook has a 21-room imaging department equipped with the latest technology and a purpose built radiology day unit.
We also have our own medical physics department providing radiotherapy physics, nuclear medicine and clinical measurement on site.
Our digital lab enables us to transform CT scans into 3D models.
Comprehensive pathology service
The hospital's central clinical laboratory provides a comprehensive pathology service with electronic links to wards and departments.
Our laboratory colleagues were amongst the first in the country to develop round the clock on-site testing for COVID-19 and James Cook was one of the world's first COVID vaccination centres.
Research, education and innovation
STRIVE (South Tees Research, Innovation and Education) is on site at James Cook.
STRIVE Research incorporates the Durham Tees Valley Research Alliance and South Tees Innovation.
STRIVE Academic incorporates medical education (undergraduate and postgraduate), the South Tees Leadership and Safety Academy, training and development and apprenticeships, South Tees medical courses and conferences, simulation, library facilities and clinical skills teaching spaces.